StoneDrumCompany - When instrumental know-how is Luxembourgish
When a son's and a father's passion meet, it can lead to unusual situations. This is the case with StoneDrumCompany, where Erik Stein, a professional drummer, and Rick Stein, a retired master carpenter, have combined their knowledge to make snare drums, the quality of which is well known in the music world.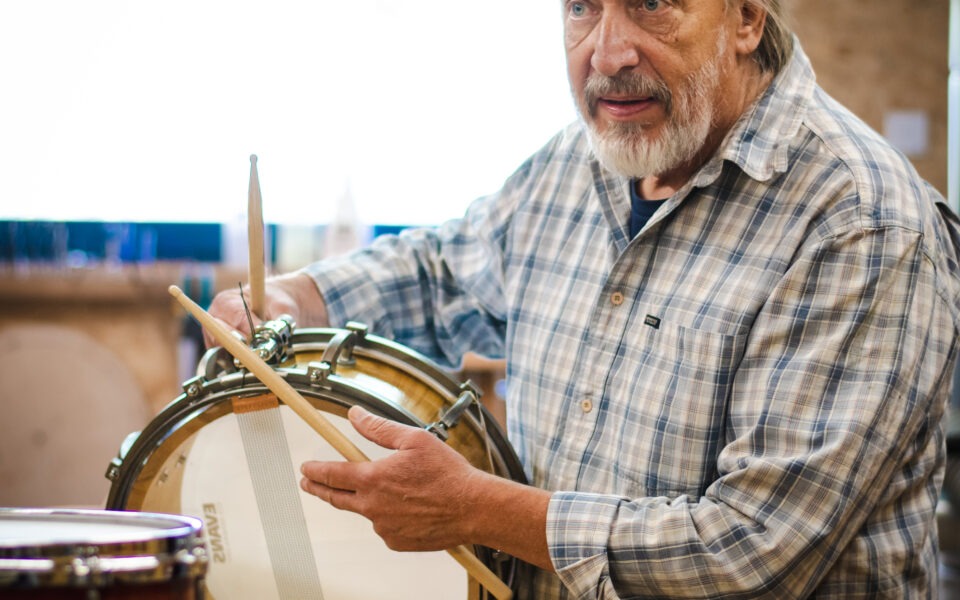 Rick Stein, the father, started making snare drums in the workshop next to the family home in Fischbach. Although this was initially just an unpretentious occupation, the quality of the instruments soon became apparent and Erik now only plays the snare drums produced by his father. In 2017, they then decided to combine their knowledge to create StoneDrumCompany.
Made in Luxembourg from A to Z
At the beginning of the project, the wood was imported. We quickly realised that importing wood when we had quality wood in Luxembourg was illogical," explains Erik Stein. So we started working with local wood. Even though these are not the most common types of trees used for musical instruments, the result is very satisfying. "By working with these local resources, we realised that the quality was equivalent to that obtained with the tropical woods we used to import," explains Erik. This is how they made StoneDrumCompany environmentally responsible by working only with local wood.
In 2021, this commitment was recognised and they became a partner of the Natur-& Geopark Mëllerdall. With this partnership, Erik and Rick have committed themselves to working only with wood from the Mëllerdall. These are usually trees that have already fallen for various reasons (age, storm, etc.) and need to be felled.
The other parts necessary for the production of the snare drums are also produced in Luxembourg. The metal parts are thus the result of a collaboration with an iron craftsman located a few kilometres from the workshop. This contributes to a superior quality of sound.
In terms of aesthetics, some of the instruments are covered with leather from a local leatherworker.
StoneDrumCompany can therefore pride itself on working exclusively with local materials at all levels.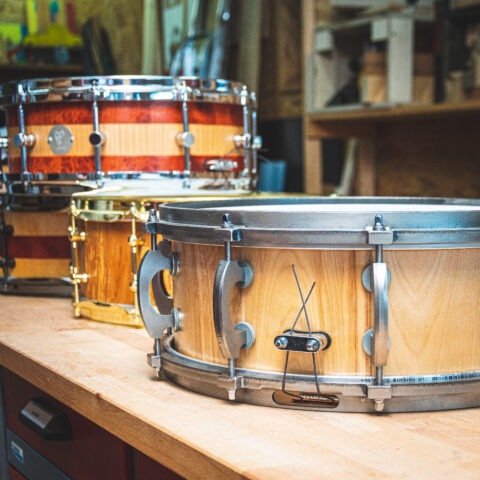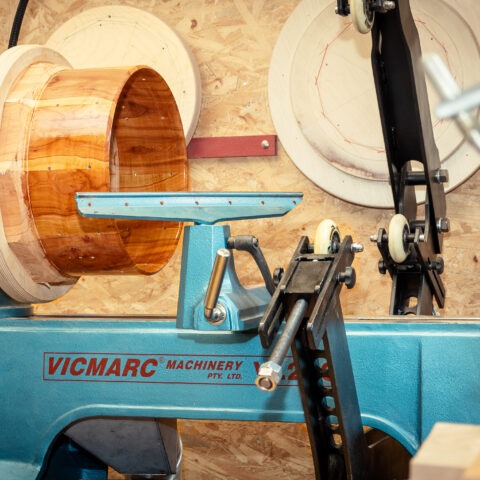 "Producing from what nature gives us"
These instruments made from local materials were surprising at first. The fact that they work with wood species that are less well known for this use and, above all, that everything is made locally, was indeed quite unheard of in Luxembourg. However, the buyers were quickly won over by these values and, above all, by the quality of the sound.
At no time was there a desire to switch to industrial production. On the contrary, the aim is to offer a unique, local and sustainable product. "We produce in limited quantities and, more importantly, from what nature offers us," says Erik Stein.
Erik is confident about the future. By storing its wood in-house, the company has enough raw materials for the next few years. Sales targets are clear: to ensure that the sound of their instruments resonates throughout the Benelux countries.