MABU Concepts
Understanding how the world around us works has always fascinated Steven Macedo. MABU Concepts and its latest project, Sensora, are the result of this curiosity.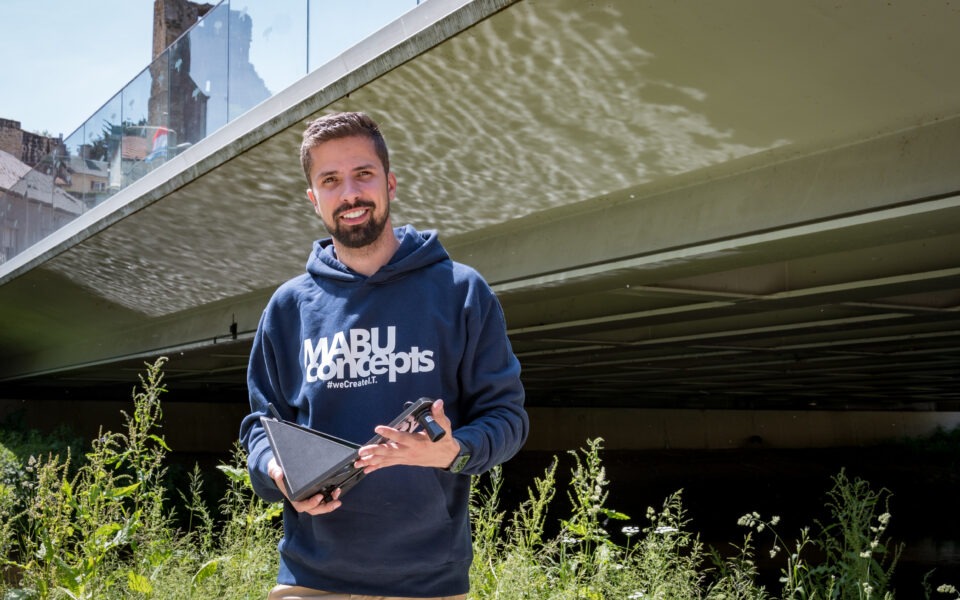 "We create solutions for problems that are not yet known." That's how Steven Macedo sums up some of the services offered by MABU Concepts and its little sister, Sensora. When he lists his company's activities, the list is long! "I've always been curious and passionate about technology. I like to understand how the objects around me work," explains the entrepreneur. When I was a child, I took apart a video cassette player, but I couldn't put it back together again. When it came time to study, he naturally opted for IT. In 2020, he set up MABU Concepts.
Creating made-to-measure solutions
When the company was launched, Steven's core business was website and software development. Some of these are highly specific, in response to customer requests. "The advantage of IT is that it allows us to be creative," says Steven. So, we can offer our customers totally customised solutions. The company also aims to offer products at an affordable price. "When talking to friends who ran a café, we realised how expensive cash register software was," explains Steven Macedo. With MABU Concepts, we developed a software that was just as effective, but at a more affordable price.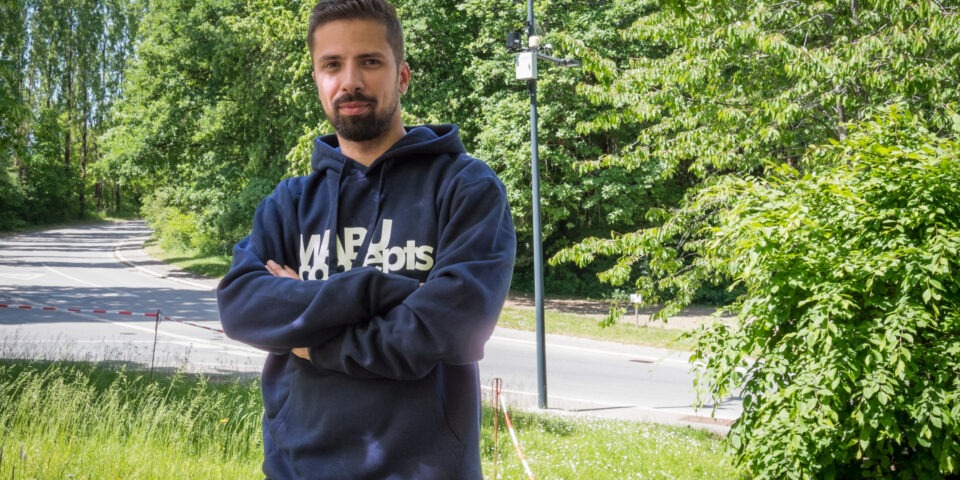 A new project
Sensora, MABU Concepts' latest entrepreneurial project, also aims to develop customised solutions. "The idea is to use sensors to retrieve a range of specific data and make it available to our customers via an online platform," explains the company director. It is also possible to issue alerts based on the information gathered by the sensors. As an example, Steven Macedo mentions the sensor installed by his company above the Alzette at Hesperange. "This device constantly measures the water level. If the water level rises rapidly, the local authorities are alerted and can react quickly, by evacuating people or taking certain precautions before it's too late".
The products developed by Sensora can be integrated into a wide range of devices: weather stations, fire hydrants, public litter bins, etc. The advantage of this technology is that it works using relay antennae, which means that the sensors can function even in the event of a power cut.
Growing, here and elsewhere
In the months and years to come, Steven Macedo and his team plan to continue improve the sensors used by Sensora, in order to solve numerous problems. Through this project, MABU Concepts aims to support organisations, both public and private, in setting up a 'Smart' environment. The idea is to spread this technology, first to the municipalities surrounding Hesperange, and then across the country.  "We want to establish new partnerships here and elsewhere," explains Steven Macedo. We're also looking to expand internationally in the coming years, as the "Made in Luxembourg" label will underpin the quality of our services abroad.