GIRLSONPRESS - Paper, ink, and a machine from the museum
Bringing back to life an old letterpress machine, long relegated to the rank of museum piece, and using it to produce modern and colorful prints, such is the idea of "girlsonpress." Behind this little crazy project, we find four passionate women eager to perpetuate ancestral know-how and safeguard the local industrial heritage.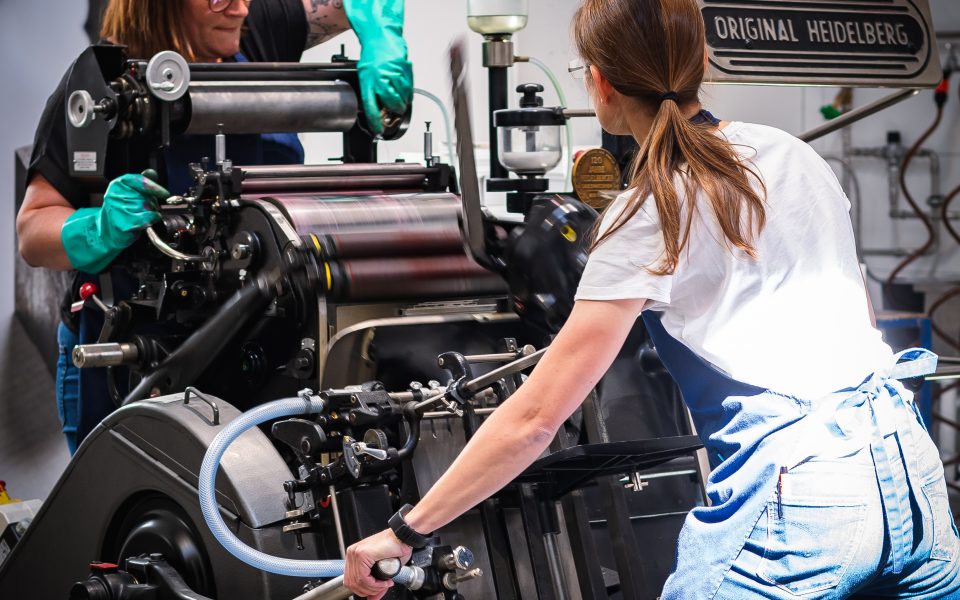 When you enter the new workshops of the Central Printing Company at the Cloche d'Or, it is impossible not to be drawn to two old "Heidelberger Tiegel" letterpresses. Only a few meters away from a huge state-of-the-art offset press, these two machines, with their old-fashioned mechanisms, seem to have come straight out of a museum. And it's not just an impression. One of them was placed in a corridor in our old premises in the neighborhood of the Station, explains Laurence Denoerden, the artistic director of the house.
"In 2017, with three other girls present in the company, we felt like putting this piece back in the workshop to realize different printed products, with high added value, in limited series, such as high-end invitation cards, greeting cards, business cards, labels or notebooks…" The girlsonpress project was born.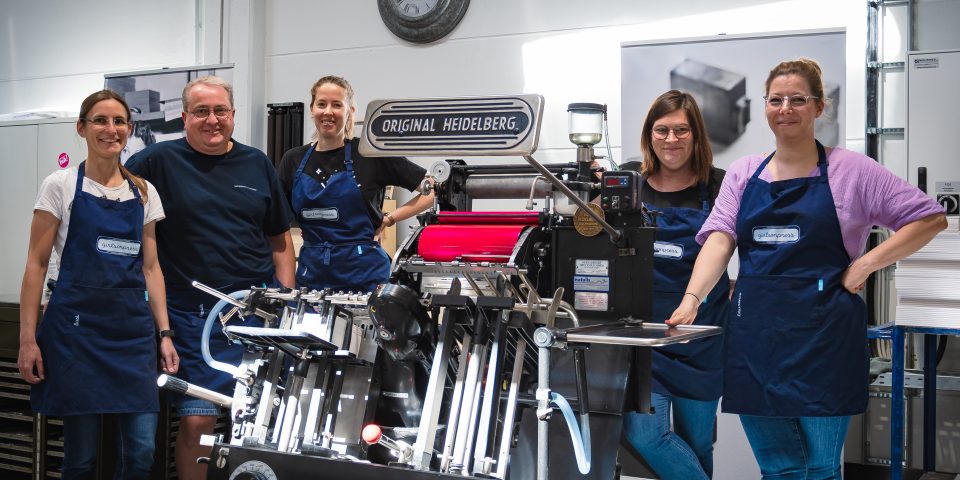 Rediscovering the know-how of yesteryear
The first step for Laurence, Tessy, Susi, and Sandra was to learn how to master this well-oiled machine. "Few people still have the know-how to operate a letterpress. We were fortunate to be able to rely on the experience of Patrick, a master printer, who began his career on this machine. Without that, nothing would have been possible," continues Laurence, happy to perpetuate the gestures of the printers of yesteryear and to contribute to the preservation of Luxembourg's industrial heritage.
"It is important to know that at the time, it was mostly women who drove these machines," she says.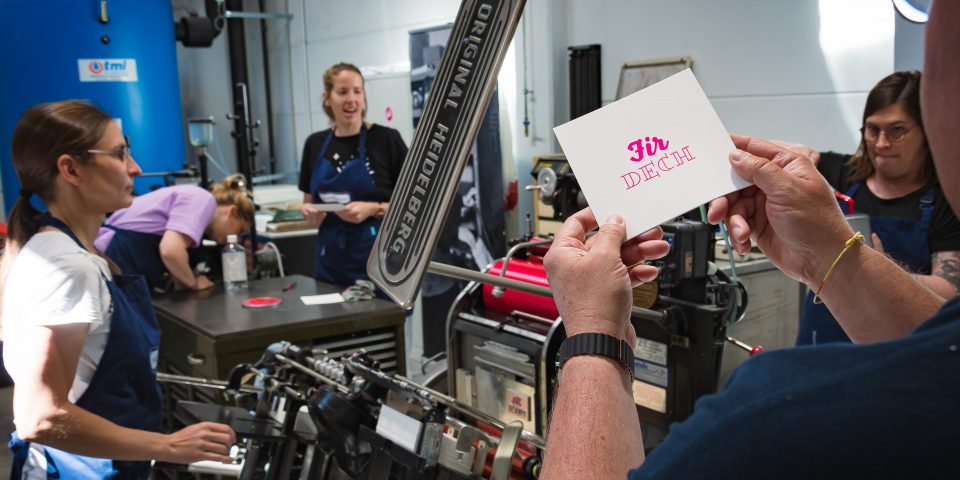 The beauty of simplicity
After many adjustments, they printed the first greeting card in late 2017. Since then, many other projects have been realized. In particular, a website accompanied by an online store allows the public to purchase some homemade products. "As time passed, we received orders from customers who wanted original, authentic printed products that you could keep. Working on a press like this is a little like getting into the kitchen to create your own recipe," shares Laurence Denoerden.
"You have to take the time, think about the process, try things out, and see how the paper reacts according to the ink used… The ingredients are simple, but the result is never the same. There is a form of imperfection in these prints. Even if we are talking about a limited edition, the color will never be the same from one card to the next. But that's the charm of the process."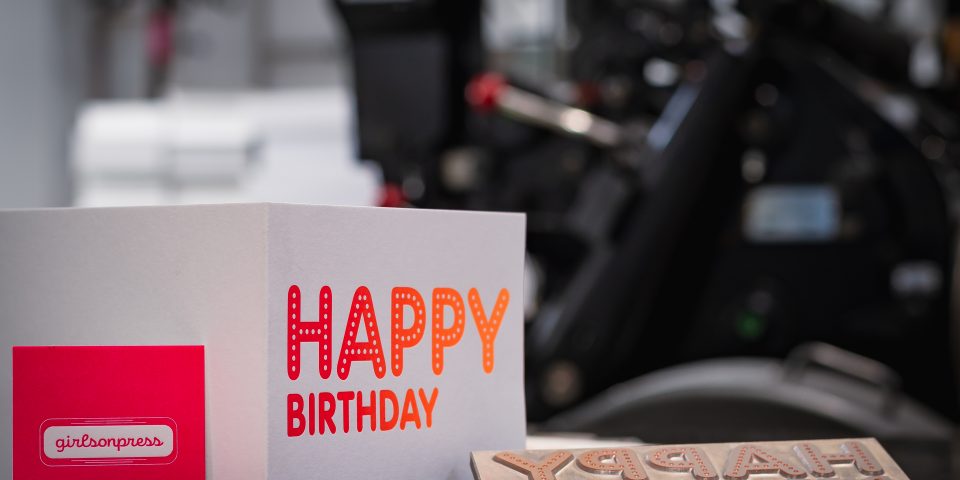 When everything is going faster and faster, girlsonpress finally proposes a return to authenticity, to the jerky rhythm of a mechanical press from another age, to the beauty of simplicity.