Astartelux
Located in the heart of the capital, Yasser Dallal's jewelry store is just like its founder: bright and welcoming. This man of three lives has turned his passion into his work and hopes to export it outside Luxembourg in the years to come.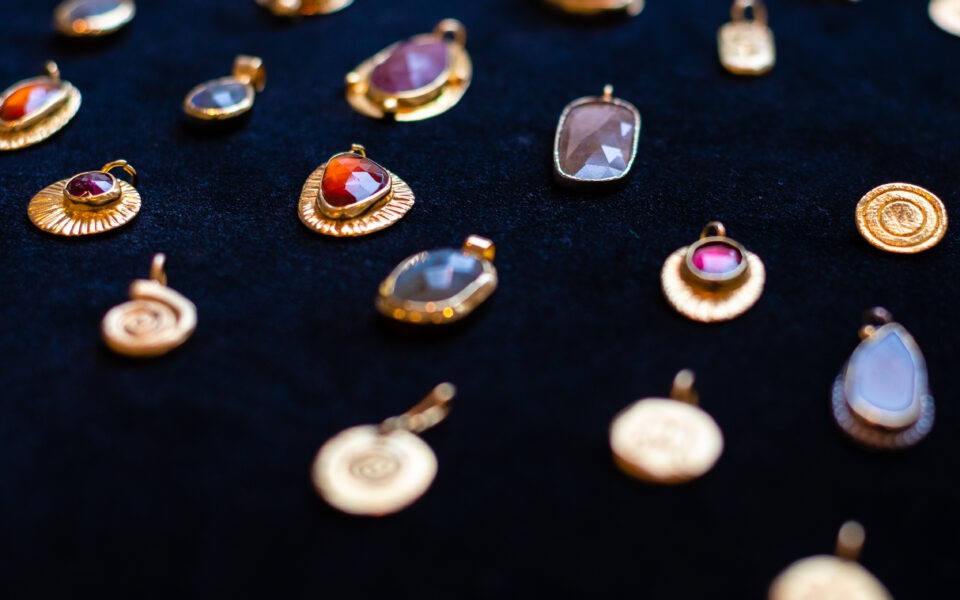 As a child, Yasser Dallal's dream was to become involved in the maritime industry. "I wanted to become a master of the sea, like Poseidon. So, when I was 17, I left Lebanon and moved to Istanbul to study shipping and management engineering," explains Yasser Dallal. He spent 17 years there, working in the maritime sector, just as he had dreamed.
In 2011, following the armed conflict in his home country, Yasser wanted to help those affected. "So, I quit my job and started working with some friends, setting up an NGO. We were helping women and children who were victims of the war and expatriates in Turkey to get an education and a better life", explains the founder of Astartelux. At the time, Yasser was going through a complicated period, which left its mark. In the end, he found an escape in metalwork and jewelry design.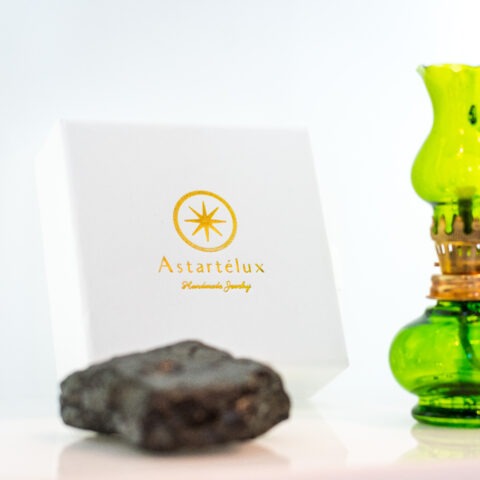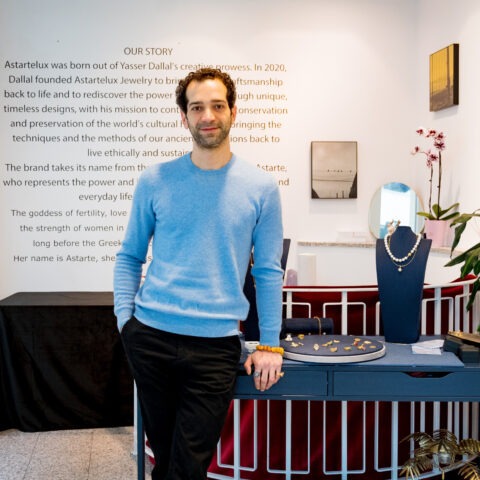 A passion that heals.
While still living in Turkey, Yasser befriended a jeweler who had set up shop near his office. It was there that he took his first steps into the world of jewelry. "I spent time with him every day. I quickly realized that it made me feel better. So I started to learn more," explains Yasser. During this period, however, he continued to help women and children to become independent people, in a country to which they had only just arrived, having fled war-torn nations such as Lebanon.
After all these ups and downs, Yasser and his wife finally settled in Luxembourg four years ago. As well as the prospect of being able to work locally – Yasser's wife had received an attractive job offer – it was above all the desire to offer their two children the chance to grow up in a peaceful environment, with real opportunities for their future, that prompted the couple to move. "For the first six months after our arrival, I didn't know what to do. So, I started a master's degree in innovation and entrepreneurship at the University of Luxembourg," explains Yasser Dallal. During the first semester, we were asked to create and develop a business model based on an idea. At first, I didn't know what to do. A teacher told me that real entrepreneurs create their opportunities and solve their problems using the resources already available to them. Jewelry was the obvious choice.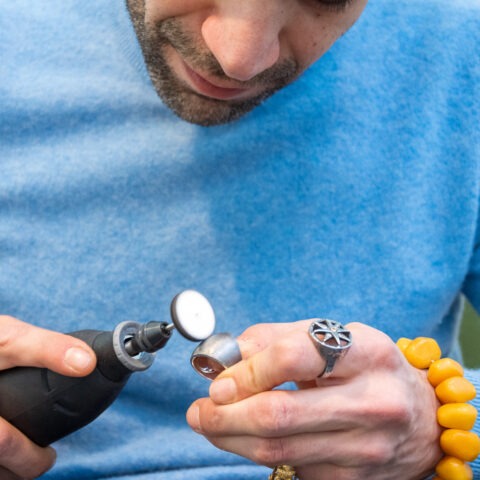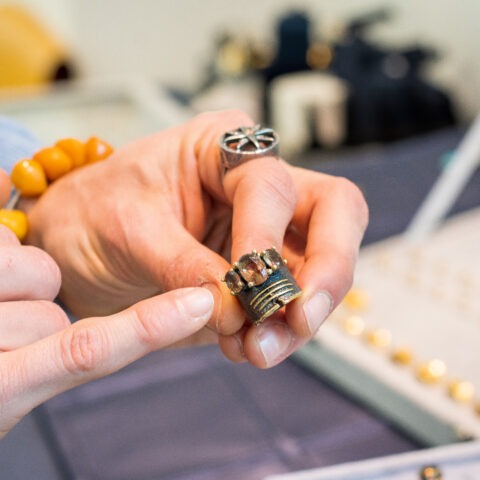 The beginnings of Astartelux
What was once a passion turned into a business project, and Astartelux was born. Coming from an extremely culturally rich region, and with a passion for history and art himself, Yasser decided to draw on these elements to create his jewelry. The name he chose for his project comes from that of the Phoenician goddess of fertility, love and war, Astarte. The Phoenicians were an ancient people who settled in a region roughly corresponding to Lebanon. Another obvious choice for Yasser was to take a responsible approach. I don't want to damage nature when creating my products, particularly by increasing the uncontrolled exploitation of precious metals and stones, which are essential for making my jewelry," explains Yasser Dallal. So, the metal structure we use comes from old jewelry. As for the stones, I buy them from companies that genuinely respect nature and the communities that extract them. Operating until 5 July in a pop-up store right in the heart of the capital, Yasser Dallal is already looking for a place to set up shop and continue to expand, in Luxembourg and abroad!