HIERBER BRENNEREI
With more than forty brandies and liqueurs, Arsène and Chantal Barzen have enabled the Hierber Brennerei to spread throughout the country. They are passionate about their work and regularly share their knowledge by offering tours of the distillery. Their products have been awarded on many occasions, highlighting local know-how and quality.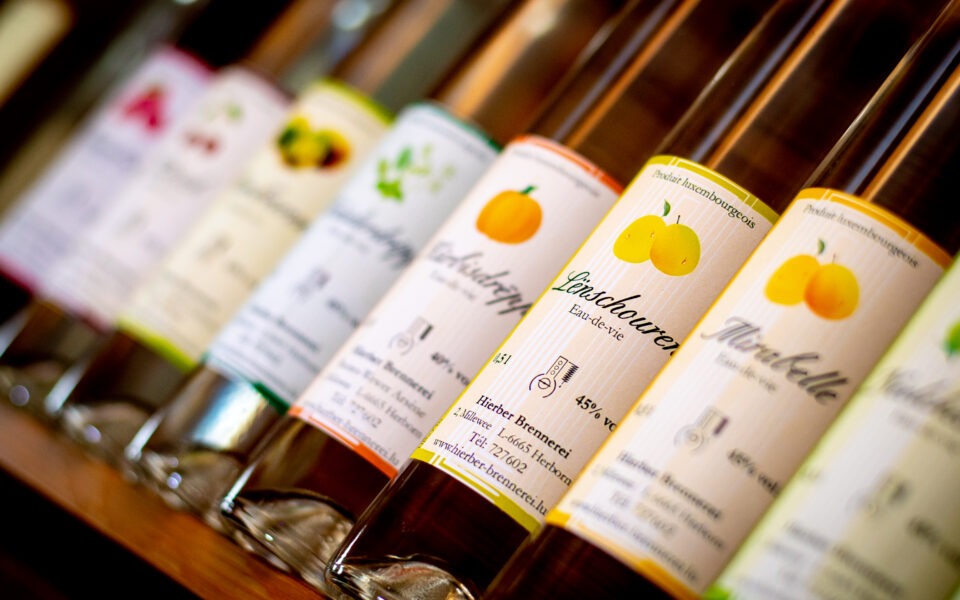 Founded in the 1950s by Arsène Barzen's father, the Herborn distillery (Hierber Brennerei) was originally located in the heart of the village. At that time, the spirits produced were based on local fruit such as plums, apples and pears. Arsène Barzen and his wife Chantal took over the business. Chantal also grew up with a father who ran a small distillery in a nearby village. The Barzens quickly realised the importance of diversifying the range and offering new products such as liqueurs and gift boxes.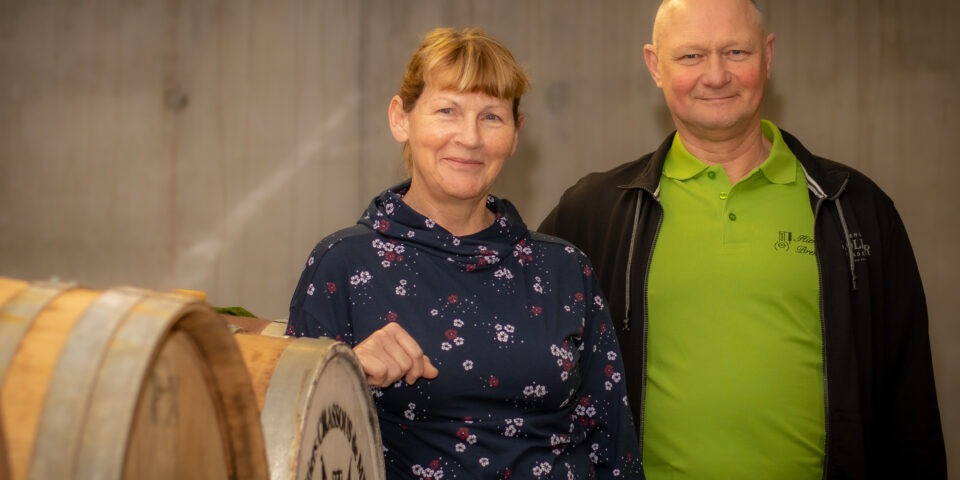 The production volume increased and the premises became too small. "In 2010, we started building the current site. Everything is new and adapted to our needs. We have space, especially for the lorries that come to deliver the fruit needed to make our brandies and liqueurs. There is also space for storing the fruit. Sometimes the fruit is not ripe enough at the time of delivery, so we have to wait for it to reach the right level of ripeness," explains Arsène Barzen. The new facilities have also made it possible to invest in machines to make the couple's work easier, especially for washing the fruit and removing the stems from the pears.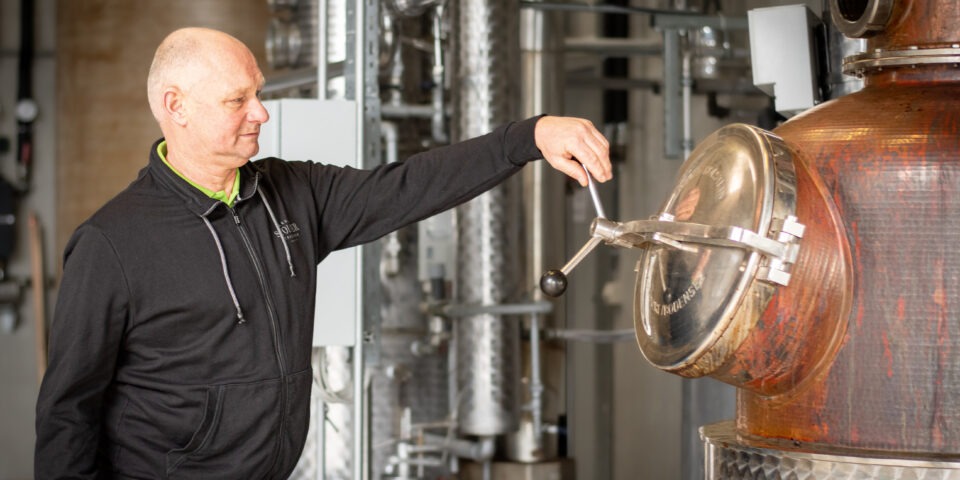 Quality and innovation are the key words
By investing in machines as they have done, Arsène and Chantal can guarantee the quality of their products, to the delight of their customers. Moreover, it is important to them to regularly offer new products. Each year, two new products are usually added to the Hierber Brennerei range. "People don't want the same thing, they like something new. That's why we regularly offer new products to keep them coming back. I regularly go to trade fairs to present our products. We also offer tours of the distillery so that everyone can understand the production process," says Arsène. In addition, they are the ones who carry out the research and tests for the creation of new products. Of course, the couple has always wanted to work locally. The fruit, the raw material for their production, comes mostly from the Greater Region. "Although we have a lot of fruit trees here, there is not enough manpower to pick them," explains the couple. By working with these products, they can guarantee excellent quality. The quality is monitored throughout the entire production process, which takes place entirely on site. From the ripening of the fruit to the bottling and labelling, Chantal and Arsène Barzen take care of everything. Their work pays off: several of their products have won awards, such as the Williams Pear brandy or the Kirsch.