Homecinema.lu
From an early age, Jörg Michels has been passionate about cinema. At the age of 8, he received his first projector. Now, with his team, they offer solutions relating to home cinemas and multimedia.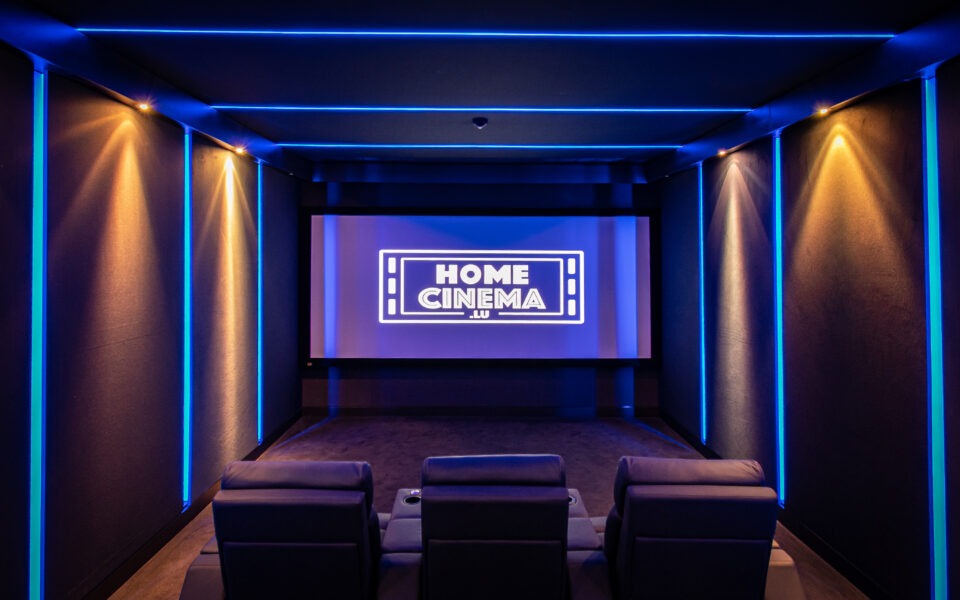 From an early age, Jörg Michels has been passionate about cinema and related technologies. "When I was 8, I got my first projector, a Super 8. I would project it onto the blinds of my childhood bedroom. Although I was playing a silent film, my childhood imagination did the rest," continues the managing director of what has become homecinema.lu, "I was captivated by the images". This passion never left him. At 21, he installs a projector and a high quality sound system in his living room. His friends are impressed by this set up. Jörg starts installing projection systems in their homes.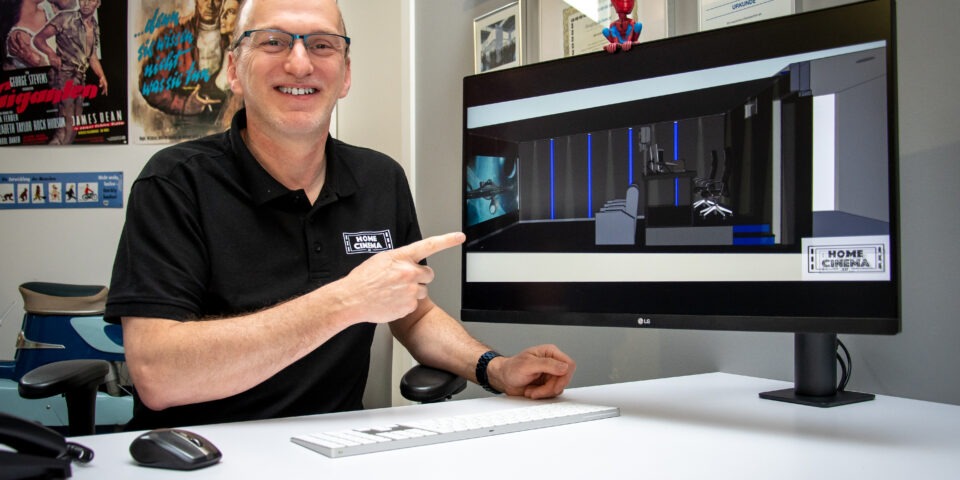 Turn a passion into your job
For Jörg Michels, working in the field of technology and cinema was obvious. "At first, I started as a part-time freelancer in 2005. Four years later, I made it my full-time job". His company, Die Heimkinoschmiede, was born in Germany, in the family home, a few kilometers from the Luxembourg border. "With no garage available, I started my company in my parents' living room. I then transformed other rooms in the house to turn them into product showrooms," says Jörg. He quickly developed a client base and a number of these people came from the Grand Duchy of Luxembourg. The founder of Heimkinoschmiede then decided to establish an organisation in Luxembourg in 2011. A year later, they moved to their current premises in Grevenmacher-Potaschberg and closed the German company. Currently, there are five of them putting their know-how at the service of their customers in order to offer them the solutions best suited to their needs and desires, while respecting their budget.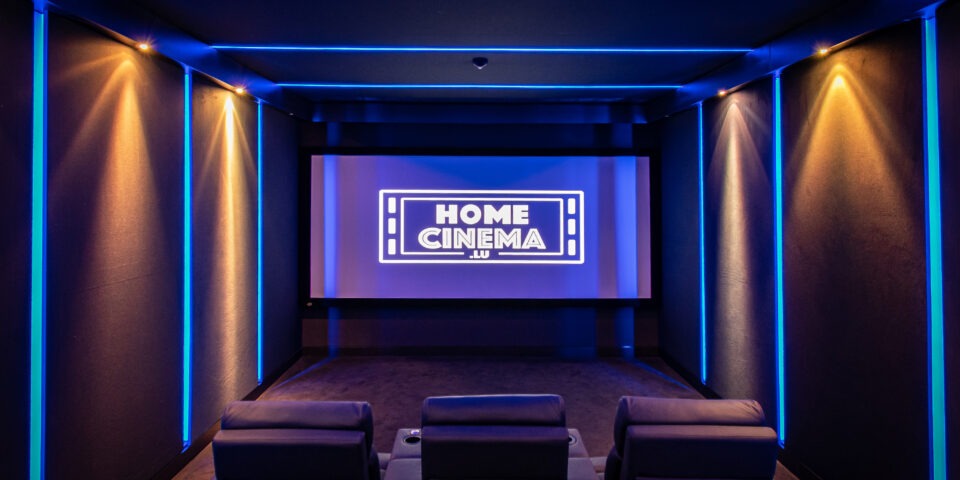 Completely tailor-made solutions
What Jörg Michels desires the most, along with his four colleagues who are all equally passionate about this field, is to guarantee a quality service by producing as much as possible in-house. Throughout the process, the client's wishes are at the heart of the homecinema.lu team's interests. "When a client contacts us, we invite them to our premises for a first appointment to give them an overview of our know-how," explains the founder, "we ask them to bring us a plan or photos of the space where they want to install the system. We take this opportunity to discuss the budget. From there, we make every effort to meet the expectations of our customers". Jörg and his team offer several services: "We install sound systems for the home and garden or even systems for managing media devices in the home. However, our specialty is creating private cinemas. With our team, we can fully install a room within a room." What if no rooms are available? This isn't a problem. The founder explains "In this case, we integrate a complete home cinema, entirely invisible, within the living room. We draw the location in 3D and design which furniture will hide everything forming the home cinema ourselves, in order to make these elements invisible".
For more than 17 years, the teams of Heimkinoschmiede, now homecinema.lu, have been committed to finding solutions around home cinema and multimedia. "My team and I always have the desire to develop the best for our customers, to understand their wishes while respecting the configuration of the place they wish to install the system as well as the budget. We are passionate about home cinema," concludes the company head, talking about his company and team of enthusiasts.