Official certificate award ceremony 2021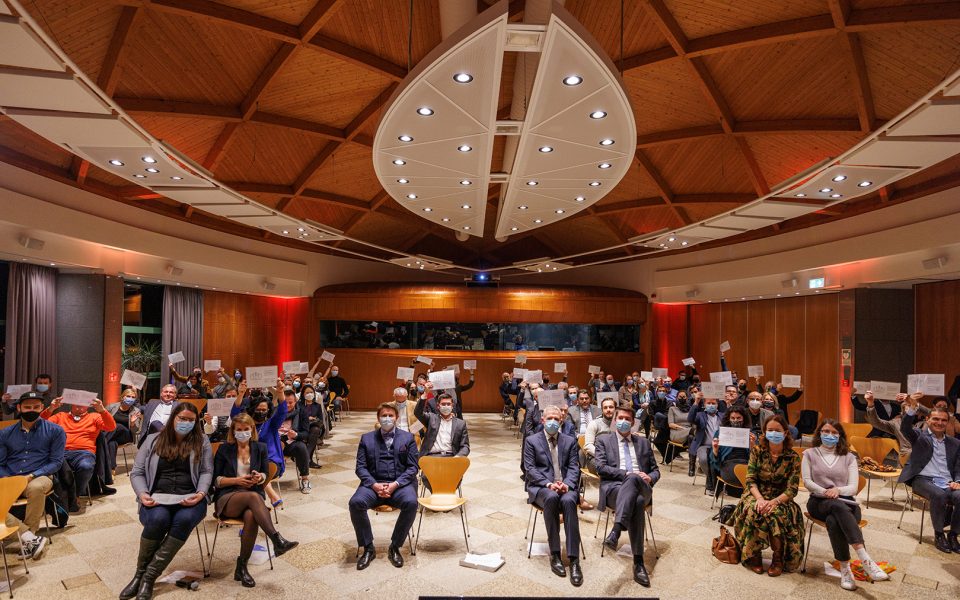 LABEL "MADE IN LUXEMBOURG", More and more POPULAR
"Corona has further increased the consumer's interest in regional products" – these were the opening words of Tom Oberweis on the occasion of this year's "Made in Luxembourg" certificate awarding ceremony. According to the President of the Chamber of skilled Trades and Crafts, the label of origin has proven reliability and power even in times of crisis.
In the presence of the Minister for Small and Medium-Sized Businesses and Tourism, Lex Delles, 84 Luxembourg companies officially were handed their "Made in Luxembourg" certificate. The official award ceremony that took place in the premises of the Chamber of skilled Trades and Crafts welcomed a reduced number of participants and was held under the motto "we are in this together": promoting synergies and a sustainability living.
REGIONAL As A TREND
The number of companies applying for the label of origin has continued to rise in recent years, explained Tom Oberweis. Minister Lex Delles confirmed this trend: "Customers and service providers are increasingly focusing on regionality, short distances and sustainability. In addition, "Made in Luxembourg" offers a platform that enables members to find local suppliers and business partners. Partnerships were the theme of this year's awards. In her "Call for Partnership", Beryl Koltz, responsible for the national brand image, described synergies as a decisive force to sustainably strengthen Luxembourg's brand image.
ORIGIN AS A TRADEMARK
The "Made in Luxembourg" label thus makes it possible to inform consumers about national products and to make quality products made in Luxembourg known abroad. It is awarded for a period of five years and partnering with the "Luxembourg Nation Branding" initiatives. To date, more than 1,500 companies have been awarded the label. To be awarded the label, a company must justify the production of goods or the anchoring of its services in Luxembourg, have been in existence for at least twelve months. Soft criteria such as  social commitment could be taken into account.
Among the new member companies of the label this year, two were invited to present their products during the "Made in Luxembourg" week at the World Expo in Dubai. Minister Lex Delles was proud: "Twelve Luxembourg companies have shown in Dubai that exceptional know-how, creativity and passion distinguish our "Made in Luxembourg" companies."